European institutions ring serious alarm bells about the serious situation in Yarmouk Refugee Camp
Reposted from UFree Media Network
The undersigned European institutions have expressed deep concern over the catastrophic conditions in Yarmouk Refugee Camp since the outbreak of the events in Syria two years ago.
Twenty thousand Palestinians mostly children, women and elderly suffer inhuman living conditions in Yarmouk Refugee Camp that is subjected to a partial siege since nine months and a complete blockade since 98 days.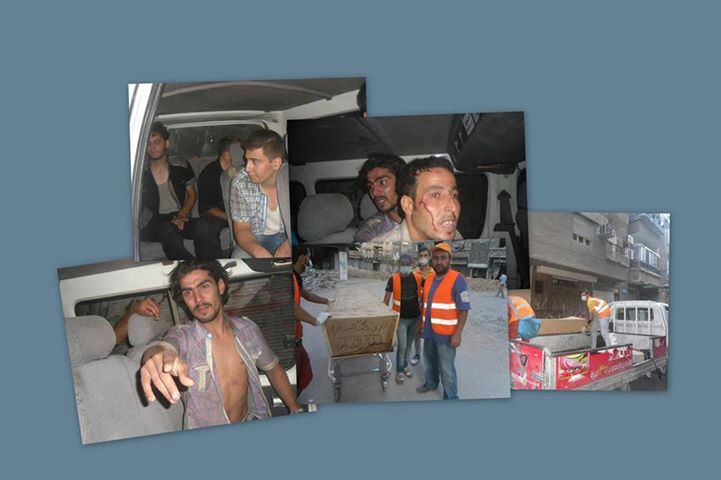 Nearly 1500 houses were demolished in Yarmouk Refugee Camp due to the daily shelling. The refugee camp suffers food and heating shortage, in addition to the continued electric power, communication and water cutout.
In a dangerous and catastrophic precedent, an Imam in the camp has issued a Fatwa allowing the families to eat cats and dogs in order to survive amid inhuman conditions.
Due to the serious situation that threats the lives of thousands of Palestinians in the besieged camp, the Palestinian institutions based in Europe called upon the UN to bear its responsibilities through its bodies dealing with refugees' issue mainly the UNRWA and the High Commissioner for Refugees (UNHCR).
The human rights institutions also appealed the Red Cross open a humanitarian corridor in order to ensure safe passage for individuals and basic supplies after 90 days of a continued siege.
The undersigned institutions condemned the UN bodies' inability to provide the refugees with the required and necessary aids during the last months, calling on the Syrian government, the PLO and the Palestinian factions in particular, and the Arab League to bear their responsibilities towards this disaster.
The European institutions called to stop the starvation policy considering it a moral, humanitarian, and national crime, appealing the international community and the free world to stand by the Palestinian refugees in Yarmouk camp especially that 634 Palestinians, nearly one-third of the total victims' number, were killed in Yarmouk refugee camp.
The institutions stressed the need to prosecute those responsible for starving and terrorising the families as a collective punishment prohibited by the international law.
– The General Secretariat of the Palestinians in Europe
– The Palestinian Return Centre (PRC) in London
– Action Group for Palestinians in Syria in London.
– Palestinian Assembly in Germany.
– Palestinian Forum of Britain.
– Palestinian Forum in Denmark.
– Palestinian Centre for Justice in Sweden
– Palestinian Assembly in Italy.
– Council for the Support of Palestine in Austria.
– Palestinian Home in Netherlands.
– Palestinian Forum in France.
– The Palestinian Right in Ireland.
– UFree Network in Europe
– The European Campaign to Lift the Siege on Gaza.
–  Europeans for Jerusalem.
– European Initiative to Lift settlements and the wall.
– Palestinian Doctors in Europe.
– Palestinian Doctors in Germany.
– Association of Palestinian Engineers in Germany.
– Palestinian Women's Association in Germany.